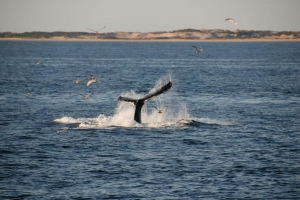 We are opening our doors for the season early this year at Cape Colony Inn. Now, you don't have to wait until May to enjoy all the fun and fabulousness of Ptown! There are a lot of great events happening in April 2015 to check out. Here are a few of our favorite:
April

16: Whale Watch Season Begins
Whale watching is one of the most popular activities in Ptown and the season officially begins in the middle of April. One of our favorite companies who have daily excursions is Dolphin Fleet. Check out a great video from them:
April

17 – 20: Patriots Day Weekend
The name says it all!
April

24 – 26: Gays for Patsy Annual Spring Stomp!
As their website says, Gays for Patsy is the place for LGBTS (queer) folks to get together to socialize, two-step, line dance, east and west coast swing, waltz, and more to contemporary country, pop, and R&B in a supportive environment for more than 25 years!