Splashing waves, a colorful muted sunset: there's nothing like outdoor dining at Fanizzi's Restaurant at 539 Commercial St.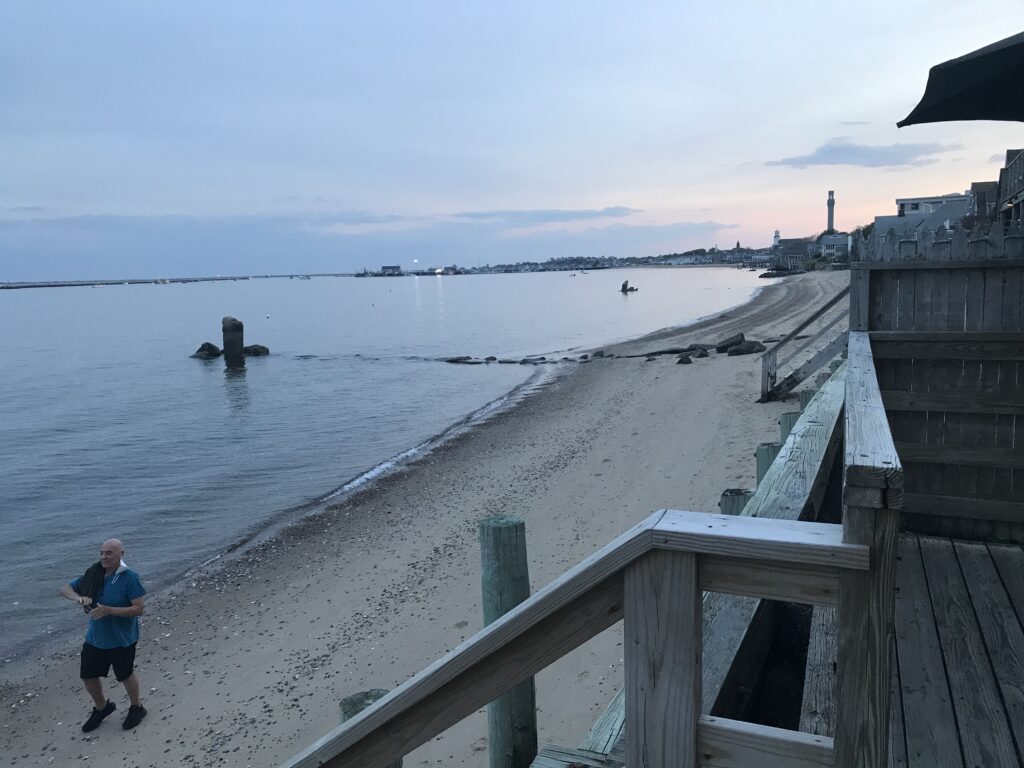 Warm spring weather has it looking like summer on Provincetown's bay beaches.
In preparation for Memorial Day, a few restaurants reopen each week. Patio at 328 Commercial, right in the center of Provincetown, is the perfect place for people-watching.