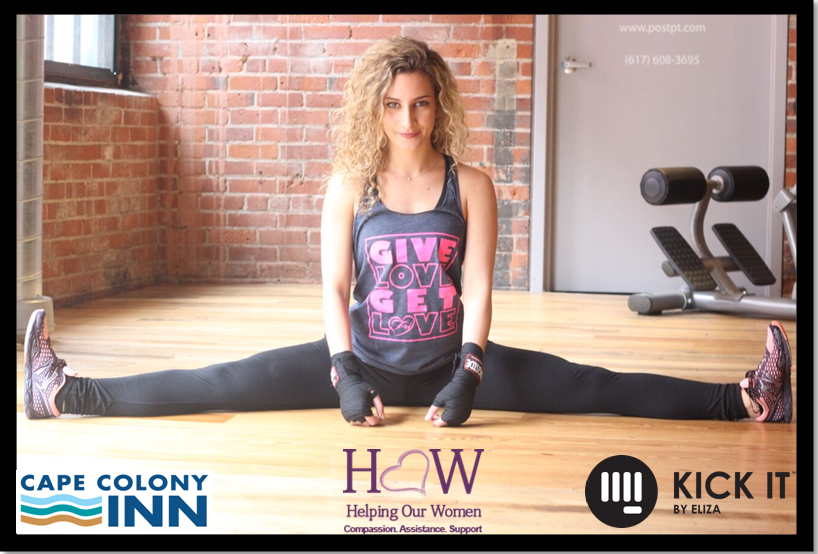 Join Kick It By Eliza at The Cape Colony Inn for a fun filled hour of her signature fitness class by the pool. Light snacks and beverages will be served after the class. All proceeds will be donated to the local non-profit, Helping Our Women.
KICK IT BY ELIZA™ IS A FITNESS BRAND THAT ENCOMPASSES SIGNATURE CLASSES, ALL MUSIC-DRIVEN AND DANCE INSPIRED. ELIZA IS BEST KNOWN FOR HER KICK-A-THONS, WHICH ARE CHARITY BASED CLASSES THAT BRING AWARENESS AND SUPPORT TO VARIOUS CAUSES.
WELCOME TO ELIZA'S WORLD OF BIG HAIR, LOUD MUSIC, AND FITNESS LOVERS WHO#MOVEWITHPURPOSE!