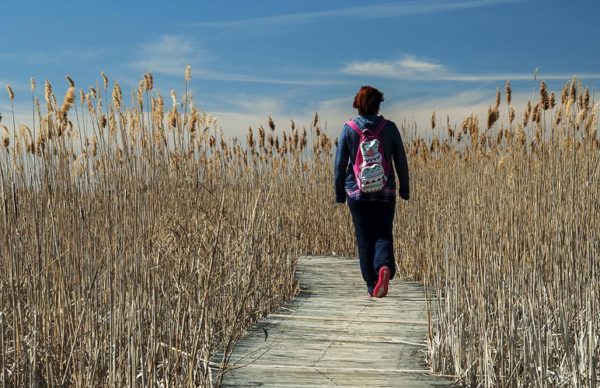 There are so many wonderful places to go on a scenic outdoor hike on Cape Cod. Check out some of our favorites below – only a short distance from Provincetown and Truro.
National Park Service Trails – www.nps.gov/caco/planyourvisit/guide-to-trails.htm
In addition to miles of beaches that provide a wonderful walking environment, there are twelve walking trails at the seashore that are open year round.
Long Point Lighthouse Trail – www.alltrails.com/trail/us/massachusetts/long-point-lighthouse-trail
Long Point Lighthouse Trail is a 6.4 mile loop trail located near Ptown that offers the chance to see wildlife and is rated as moderate.
Wellfleet Bay Wildlife Sanctuary – www.massaudubon.org/get-outdoors/wildlife-sanctuaries/wellfleet-bay/about/trails
Wellfleet Bay provides peace and unmatched beauty on the hillsides and shoreline overlooking Wellfleet Harbor. Extensive trails bring you to a panoramic salt marsh, sandy barrier beach, and pine woodlands, each attracting a wide array of wildlife.
Cape Cod Rail Trail – www.mass.gov/locations/cape-cod-rail-trail
Enjoy scenic views along the 22 mile paved trail with bikes, roller blades, and more.